If you're new to exhibiting at business expos or trade shows, this is your 2023 essential guide to making the most from your investment.
If you're a seasoned veteran but aren't seeing the return you expect, read on. You might learn a thing or two.
Either way, our experience as event organisers and marketers has taught us the must haves for any business that wants to guarantee an unrivalled return on their investment
Let's dive in.
Show Up Early and Prepared.
To reap the rewards from exhibiting at business expos, your campaign should start from the moment you book on.
Just focusing on the day of the event and your follow up afterwards isn't enough.
There's plenty you can do for yourselves beforehand such as making yourself known on social media and letting people know you're going to be there. (Creating posts).
Good organisers will provide you with the resources you need to promote the event.
Next, take a little bit of time to do your research and reach out to fellow exhibitors and potential suppliers.
Just a simple tweet to introduce yourself and say hello will go a long way. People will remember that and will be inclined to say hello in the flesh. The ice already broken.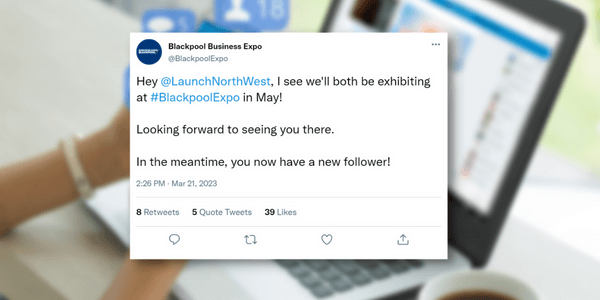 In advance, schedule appointments for the day, saving you time and the travel costs of going to them. Invite business colleagues and customers to the event, buy them a coffee and an have a nice informal catch up.
Who doesn't want an invitation to the party?
This is a win-win situation.
Not only is it beneficial for you to stay front of mind but also an opportunity for your connections to meet you on a more personal level.
And they will thank you for the opportunity to grow their own business network in an environment that's designed to encourage engagement.
Make sure you know what your goals are and what do you want to shout about. 
(Check out our blog It's time to get SMART about event marketing… for more tips on this)
Oh, and don't forget to use the business expo's branded hashtag to amplify your reach and help other exhibitors find you.
Essential Marketing Collateral
You can only speak to so many people in one day. So it's worth bearing that in mind when you're deciding what events to commit to.
If you're distracted by the number of people passing you by, you're not focussed on the conversations you're having and you're understaffed.
At the very least having some kind of marketing collateral on your stand visitors can pick up and take away is a must. But, if you can, you're always better to take contact details yourself. That way you are in control of the follow up process, as well as the interaction being personal.
Coming up with a show offer when you're exhibiting at business expos gives you something to talk about and promote as exclusive in the lead up to the day. Plus, it attracts footfall to your stand, as people must visit your stand to claim the offer.
Rather than presenting just a list of products and services on your flyer, try to keep your messaging relevant to the visitors attending the event. Try to focus on the benefits your services offer to your customers rather than just its features.
Try to use evergreen content where possible. In other words, avoid using details that could go out of date quickly helping you minimise waste.
Instead, use a QR code to direct users to a specific landing page which you can specifically setup for the events you attend.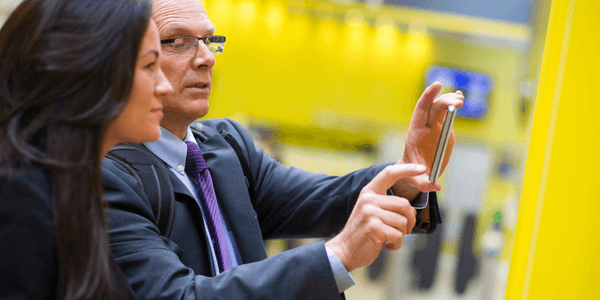 This is another money saver because it's easier to update the landing page, without having to change your printed leaflets, brochures or postcards. But make sure you don't change the link you use in your QR code.
To avoid this setup a Linktree.
That way you have one link which directs users through to a landing page of other link options they can choose from.
We use one for Blackpool Expo and the basic package is free to use. Winner, winner.
Business Cards
Yes, still.
Both handy and small, business cards are an essential tool at your fingertips for any networking event.
Not only that, handing a personalised business card to a potential lead on the day gives you that added personal touch and someone the recipient can recognise and contact directly, rather than just visiting your website or social pages. Helping you build relationships from the get-go.
These are also great for entering competitions your fellow exhibitors have on their stands.
Wear Comfortable Shoes
Seriously, this is rule 101 when you're exhibiting at business expos.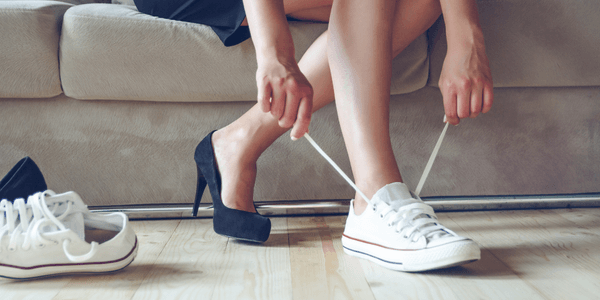 Whilst you might be offered a chair from event organisers, there's nothing worse, in my opinion, than approaching a stand where the exhibitors are sat down, on their phones or reading the paper (yes this has happened).
As an attendee, this doesn't come across as very approachable.
Imagine you're in a shop where the employees have seen you but they continue having a good old natter. Or start messing about with something non urgent. All whilst you're stood there, waiting to be served. It kinda feels like that.
Remember, you've invested time and money to exhibit your business at an expo and you don't get a second chance to make a first impression.
Our advice?
Stand up and look engaged, hence the comfortable shoes.
Also, if you get a chance or there's more than one of you on your stand, work the room.
Some make the mistake of only counting attendees who come through the door. But what about the tens if not hundreds of fellow exhibitors in the room?
Immediately you have something in common which is a great way to start a conversation.
Collect Relevant Data
So, you're running a competition to win a bottle of wine, some chocolates, or a freebie by collecting business cards.
But is that a good way to collect 'relevant data'?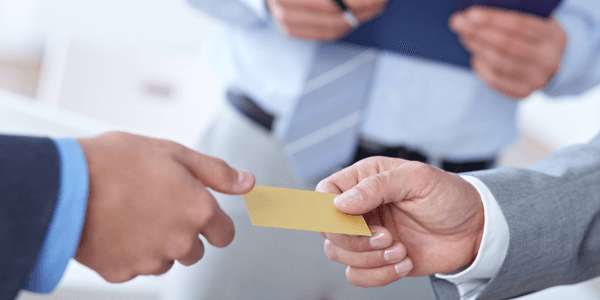 Now this totally depends on your potential audience.
If your products and services are more niche, then maybe not.
Do you really want a bowl full of business cards from people who just wanted a freebie but won't engage with your business afterwards? Or more importantly, buy from you.
Instead, offer the winner 10% off one of your products and services or a free month's trial. Then you're more likely to get sign-ups from those who have a use for your products and are likely to buy from you in the future.
You could also use a digital sign-up form.
This will not only save you time after the event as you can set up an instant reply to visitors, but it will also help the planet a little too by reducing 'business card' waste.
See the QR code mentioned earlier in this post.
Take Cash and Card
We have been to an event or two where they don't accept card payments only cash and vice versa.
And when you're gasping for a brew or you've invited a potential customer for a coffee and you don't have the right form of currency to pay for it, it can make things a little awkward.
So, do yourself a favour and take both cash and card or take refreshments with you!
Did you find this blog useful? If so leave us a comment below.
Fancy learning more about exhibiting or visiting Blackpool Business Expo, click HERE.